Common Problems Caused By Cataracts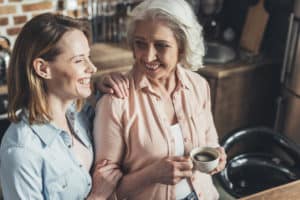 Cataracts are the most common cause of vision loss in people over the age of 50 and more cases of cataracts exist worldwide than glaucoma, macular degeneration and diabetic retinopathy combined. Although various health factor may expedite a cataract forming, everyone will eventually develop a cataract because as you age, the natural lens in the eye also ages. More than 30 million Americans are expected to have cataracts by the year 2020.
What is a Cataract?
A cataract is a clouding of the natural lens in the eye. Most cataracts develop naturally with age. Cataracts can also be caused by other eye conditions, past eye surgery or medical conditions such as diabetes. Long-term use of steroid medications can also cause cataracts to develop.
What Visual Changes Do Cataracts Cause?
Often, people wait to address cataracts because it is typically a gradual loss of vision. Many consider it a nuisance that can be coped with or managed for years. If left untreated, cataracts can cause visual changes such as:
Double vision
Clouded or blurred vision
Colors appear dull and lose vibrancy
Difficultly with driving, especially at night because of the glare and halo appearing around lights
Brighter light is needed for reading
Frequent changes in glasses or contact lens prescriptions
Personal safety and the ability to comfortably perform daily activities are also affected as cataracts progress and obstruct vision. Driving and physical maneuverability are common safety issues many people site as a deciding factor to take action and have cataracts removed.
Although vision impairment from cataracts is gradual, cataracts can also cause sudden symptoms such as double vision or flashes of light, eye pain, and headaches.
How to Treat Cataracts & Reclaim Your Vision:
Coping with or managing cataracts isn't necessary and could compromise safety and overall quality of life. Vision correction is a very personal, life-changing decision. When you notice a change in your vision – or the vision of a loved one – contact ReVision LASIK & Cataract Surgery for a personal consultation to discuss all the available treatment options to enhance vision quality and compliment individual lifestyle. You can also learn more about the warning signs of cataracts from a recent Reader's Digest article featuring ReVision's own Dr. Schumer.
https://www.revisioneyes.com/wp-content/uploads/2023/05/RGB_FriendsOfCASA_KickOff_0423.mp4 Friends of CASA Franklin County is a tremendously important nonprofit that supports CASA of Franklin County. CASA, which stands for Court Appointed Special Advocates, is a group of ...
Read More

→
https://www.revisioneyes.com/wp-content/uploads/2023/04/RGB_AlphaHouse_KickOff_0323.mp4 A Holistic Approach to Addiction Millions of Americans struggle with substance abuse. AlphaHouse is dedicated to helping men and women win this very personal battle. AlphaHouse currently has ...
Read More

→
https://www.revisioneyes.com/wp-content/uploads/2023/03/RGB_NCH_ButterflyGuild_Kickoff_0223.mp4 Support families faced with terminal diagnoses and heartbreaking loss - the Butterfly Guild of Nationwide Children's Hospital embraces this incredibly emotional mission. By contributing financial assistance for Hospice & ...
Read More

→