Giving Back to Kindness with Nina West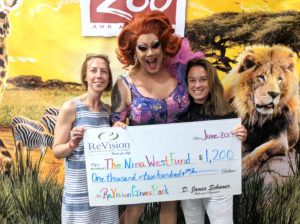 ReVision LASIK and Cataract Surgery embraces a philosophy of caring and kindness. A non-profit spreading that uplifting message in Columbus and beyond is the Nina West Foundation. Led by Nina West, the drag persona of longtime Columbus resident Andrew Levitt, the foundation creates a platform to lift up and support the local LGBTQ community to embrace the idea that everyone belongs.
Nina West earned national recognition by appearing on the 11th season of RuPaul's Drag Race, a reality television show where contestants compete in a series of elimination challenges that culminate with one player earning a cash prize and the title of America's Next Drag Superstar. Although Nina didn't win the grand prize, she placed 6th and was crowned Miss Congeniality.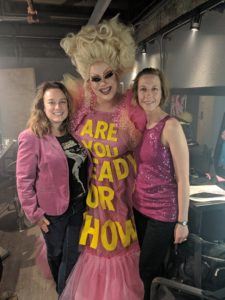 Nina West's popularity continues to grow worldwide. She performs thousands of shows and makes hundreds of special appearances each year. In all of his travels, Levitt continues to treasure his hometown and gives back to local organizations through the Nina West Foundation. His passion is making a connection with families, kids and the LGBTQ community.
The impact of kindness is universal. ReVision appreciates the platform Nina West and Andrew Levitt have created to spread this message throughout Columbus and far beyond. Get to know more about Nina West and learn how you can show your support for the Nina West Foundation.
https://www.revisioneyes.com/wp-content/uploads/2021/05/RGB_BlessingBoxes_0421.mp4 ReVision Gives Back joined forces with a few local partners to bring visibility to an issue impacting every community, food insecurity. The Columbus Blessing Boxes Project, a non-profit ...
Read More

→
https://www.revisioneyes.com/wp-content/uploads/2021/04/RGB_AtHomeByHigh_Final_0321.mp4 Pandemic living has taught us how important it is to connect with others, regardless of age. Prior to COVID-19, many older adults were already dealing with a lack ...
Read More

→
https://www.revisioneyes.com/wp-content/uploads/2021/03/COSI-Connects-promo_compressed.mp4 In a time when everyone is keeping their distance, ReVision Gives Back was excited to honor COSI for thinking 'inside the box' to create unique ways to connect ...
Read More

→