Vision? Yeah, It's Cause for Celebration!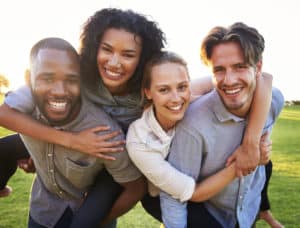 We use our sight to function in everyday life from the time we wake up to the time we go to sleep. So if our vision isn't quite up to par, we notice. We notice when it's difficult to clearly see our kids make plays on a football field, when all the squinting in the world won't bring that tiny print on a label into focus, and when driving at night is next to impossible because of all the glare. We notice all those life-impacting signs and then decide to take action.
For many, taking action means making an appointment at ReVision LASIK & Cataract Surgery for an exam and to learn about vision options. Congratulations! It's likely you will be an ideal candidate for a corrective procedure that will provide you with clear vision for life. Now it's up to you to make a very personal decision; is a corrective vision procedure the right solution for your life?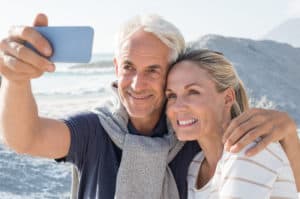 If the answer is "yes", you get to start celebrating all the "last times"! Celebrate the last time you'll retrace your steps to find misplaced glasses. Celebrate the long-term cost savings you'll enjoy knowing the last time you ordered contact lenses was indeed the last time. Celebrate the final time you fumble for glasses to see the alarm clock in the early morning hours. Wow, it's going to be amazing to enjoy the freedom of clear vision every day!
It's that realization – the opportunity to enjoy clear vision for life – which leads many to invest in an impactful, life-changing vision correction procedure.
The celebration continues long after your procedure and may actually be mixed with a little disbelief if you have been faced with vision challenges for many years. LASIK patients who have worn glasses or contacts since grade school are finally able to experience life free from corrective lenses. Cataract patients reclaim their vision by being able to see the vibrant colors of the world as they once did.
LASIK and cataract procedures are undeniably impactful and cause for plenty of celebration. At ReVision LASIK and Cataract Surgery, we're here to guide you through the journey to clear vision. The best part of our day is celebrating with you. Call 1-800-475-2113 to schedule your visit today.
https://www.revisioneyes.com/wp-content/uploads/2020/07/RGB_AKidAgain_0620.mp4 Simply 'being a kid' takes on a special meaning for children who face life-threatening illnesses. Local non-profit A Kid Again makes it their mission to restore a sense ...
Read More

→
https://www.revisioneyes.com/wp-content/uploads/2020/06/RGB_DowntownMansfield_0520.mp4 A small but very mighty non-profit leads the charge to make Mansfield an unforgettable community in Ohio and they are doing an outstanding job! Mansfield, Ohio holds a ...
Read More

→
https://www.revisioneyes.com/wp-content/uploads/2020/06/TCL_Welcome_0620.mp4 Ophthalmology has taken Dr. Thomas C. Litzinger around the country – even the world - but he is always glad to come home to Central Ohio. Litzinger was ...
Read More

→