Common Prescription Medications that Pose Risks to Eye Health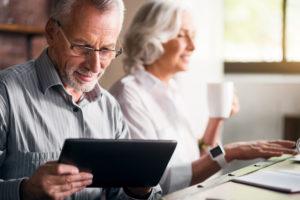 As we age, the list of prescription medications we take on a daily basis often increases. Regularly prescribed medications provide proven benefits in treating disease and health conditions. However, it is important to be aware of the potential side effects associated with all medications.
Ocular side effects are linked to many commonly prescribed medications making annual eye exams extremely important. During these exams, your Optometrist or Ophthalmologist will check for changes in vision and overall eye health and review your current list of medications. Having an  It is vital to have an ophthalmic examination prior to taking certain medications known to impact vision or eye health to establish baseline data. This baseline is used as a comparison tool in future exams.
Common Prescription Medications with vision side effects:
Prednisone, Methylprednisolone, Hydrocortisone, Dexamethasone: Used to treat arthritis, inflammatory bowel disease (IBD), and sarcoidosis. Side Effects: Cataract Formation, Ocular Hypertension
Beta-Blockers, Diuretics and Angiotensin-Converting Enzyme (ACE) inhibitors: Used to treat hypertension. Side Effects: Dry Eye Syndrome
Gilenya: Used to treat multiple sclerosis (MS). Side Effects: Macular Edema, Conjunctival Inflammation
Plaquenil: Used to treat rheumatoid arthritis, autoimmune diseases, psoriasis, Crohn's disease. Side Effects: Bull's Eye Maculopathy
How To Manage Your Medicine Cabinet
Be vigilant when it comes to the health of your eyes and vision. Ask your primary care physician about possible side effects – including those that may affect the health of your eyes – before starting a new medication. If you notice a change in vision, make an appointment with an eye care professional to further examine your symptoms.
ReVision LASIK & Cataract Surgery provides annual eye exams and ophthalmic diagnostic testing for patients taking a medication that requires monitoring for possible vision-related side effects. To learn more or schedule an examination, call 1.800.475.2113 or visit ReVisionEyes.com.
Source: Review of Optometry
https://www.revisioneyes.com/wp-content/uploads/2023/05/RGB_FriendsOfCASA_KickOff_0423.mp4 Friends of CASA Franklin County is a tremendously important nonprofit that supports CASA of Franklin County. CASA, which stands for Court Appointed Special Advocates, is a group of ...
Read More

→
https://www.revisioneyes.com/wp-content/uploads/2023/04/RGB_AlphaHouse_KickOff_0323.mp4 A Holistic Approach to Addiction Millions of Americans struggle with substance abuse. AlphaHouse is dedicated to helping men and women win this very personal battle. AlphaHouse currently has ...
Read More

→
https://www.revisioneyes.com/wp-content/uploads/2023/03/RGB_NCH_ButterflyGuild_Kickoff_0223.mp4 Support families faced with terminal diagnoses and heartbreaking loss - the Butterfly Guild of Nationwide Children's Hospital embraces this incredibly emotional mission. By contributing financial assistance for Hospice & ...
Read More

→