A Holistic Approach to Addiction
Millions of Americans struggle with substance abuse. AlphaHouse is dedicated to helping men and women win this very personal battle.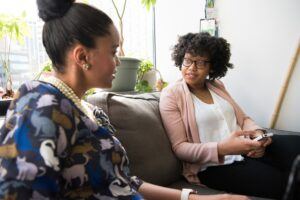 AlphaHouse currently has 6 locations in Ohio providing housing for drug and alcohol recovery. During a 6-month program addressing the medical and mental aspects of addiction, clients participate in counseling and vocational training to become productive and successful as they re-acclimate to society. Services provided by AlphaHouse are completely free and a physician referral is not required. Anyone interested in entering the program can begin the process by completing an online application or calling AlphaHouse.
Program Success Rate
83% of AlphaHouse clients achieve 1 year program success compared to an average success rate of just 10% with other recovery programs. This is a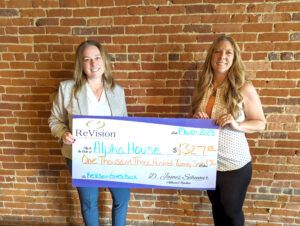 powerful statistic the nonprofit celebrates and attributes to the program's focus on all facets of well-being. Funds from the ReVision Gives Back donation will be used to support the counseling programs that help AlphaHouse clients achieve success over addition.  WATCH THIS VIDEO to hear details about the AlphaHouse program.
A key component of the AlphaHouse program is connecting clients with continuing education and job opportunities when they are ready to begin re-entering society. Through partnerships with businesses and vocational programs, AlphaHouse gives clients the opportunity to learn new skills, contribute to the local workforce, and attain professional success. WATCH THIS VIDEO to discover how local businesses can partner with AlphaHouse for job placement opportunities.
Continuing To Grow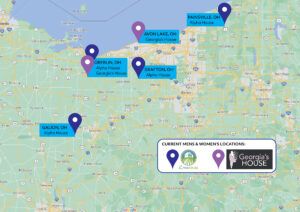 To meet the growing demand for effective addiction recovery programs, AlphaHouse plans to open new house locations with an ultimate goal of having a location in every Ohio county. ReVision Gives Back is excited to support this goal by bringing visibility to the nonprofit's holistic approach to recovery.
Learn more about how you can support AlphaHouse or become a business partner for workforce placement by visiting their website.
Halt Violence is a grassroots nonprofit committed to saving lives and changing minds through street mediation. The organization is actually on the streets of Columbus' most violent neighborhoods talking to ...
Read More

→
https://www.revisioneyes.com/wp-content/uploads/2023/09/RGB_Passport2Fashion_Alishia_Designer_0823.mp4 Passport 2 Fashion Founder Aditi Bhatiya wants everyone to know the future of fashion IS ALL OF US. The future of fashion IS YOU. WATCH VIDEO featuring Aditi ...
Read More

→
https://www.revisioneyes.com/wp-content/uploads/2023/09/RGB_SeeKidsDream_Kickoff_0723.mp4 Classrooms around the community can get in on giving back thanks to ReVision Gives Back honoree, See Kids Dream. See Kids Dream is a nonprofit bringing FREE service-based learning ...
Read More

→