Enriching Lives in Richland County
The members of Altrusa Mansfield are committed to making Richland County a great place to live, work, and play. The nonprofit leads several community initiatives to provide resources, supplies, and scholarship assistance to residents of the county.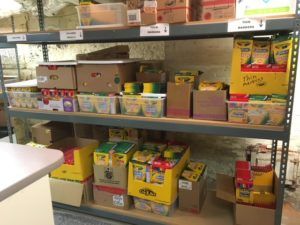 TOOLS FOR SCHOOLS
Tools for Schools is the group's longest running program. In its 20th year, the Altrusa has distributed over 1.3 million school supplies to Richland County students. Supplies are collected year-around to ensure the needs of students are met each school year. Any Richland County teacher can reach out and easily request supplies by submitting a form to Altrusa. WATCH to learn more about Tools for Schools.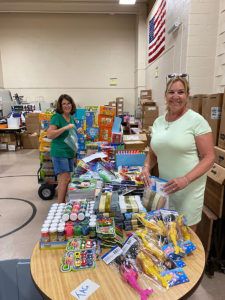 The entire ReVision Team got in on the giving by donating supplies to the Tools for Schools program. The ReVision Gives Back financial donation will support several of Altrusa Mansfield's ongoing efforts in the community.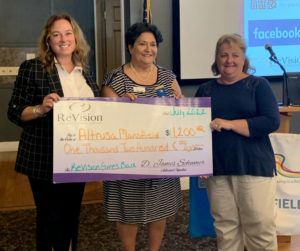 VOLUNTEER & SUPPORT
Altrusa is always looking for dedicated volunteers to help further their mission. To learn more about volunteer opportunities and ways to donate to this outstanding nonprofit, visit https://districtfive.altrusa.org/mansfield/
Halt Violence is a grassroots nonprofit committed to saving lives and changing minds through street mediation. The organization is actually on the streets of Columbus' most violent neighborhoods talking to ...
Read More

→
https://www.revisioneyes.com/wp-content/uploads/2023/09/RGB_Passport2Fashion_Alishia_Designer_0823.mp4 Passport 2 Fashion Founder Aditi Bhatiya wants everyone to know the future of fashion IS ALL OF US. The future of fashion IS YOU. WATCH VIDEO featuring Aditi ...
Read More

→
https://www.revisioneyes.com/wp-content/uploads/2023/09/RGB_SeeKidsDream_Kickoff_0723.mp4 Classrooms around the community can get in on giving back thanks to ReVision Gives Back honoree, See Kids Dream. See Kids Dream is a nonprofit bringing FREE service-based learning ...
Read More

→