The beauty, sound, and creativity of the arts brings joy to so many! ReVision Gives Back is proud to support a local arts center bringing the community together a wide variety of art performances and programs.
MISSION OF THE MAC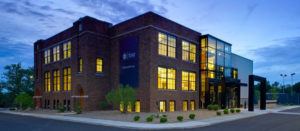 Providing theatrical and musical performances, art exhibitions, and instructional workshops are all part of the Peggy R. McConnell Arts Center of Worthington's mission. The nonprofit's facility located in the heart of the community features a beautiful art gallery, spacious theater, and several classrooms perfect for hands-on instruction. Host your next event in one of the unique spaces available in this beautiful facility that accommodate both small and large groups.
SHOW YOUR SUPPORT
Like many nonprofits, the MAC relies on donations and volunteers to continue offering such an impressive mix of yearlong arts programming. Financial contributions – of any amount – and donations of time make are vital to the success of the MAC. Take art classes, become a volunteer, make a monetary gift, or simply name the MAC as the beneficiary of your Amazon or Kroger account rewards. All are great ways to show your support for this outstanding non-profit. WATCH THIS VIDEO and discover ways to show your support.
ANNUAL FUNDRAISING GALA
Arts Enchanted Evening, is the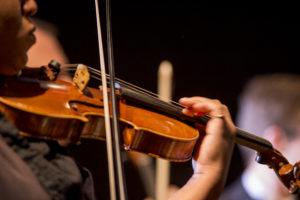 nonprofit's largest fundraising event of the year with all proceeds helping the MAC build pathways to experience the wonder of the arts. During this gala-style event, guests experience an evening of delicious food, memorable art, and community celebration. Learn more and purchase tickets to the 2023 Arts Enchanted Evening gala happening on Friday, February 24. WATCH THIS VIDEOfor details.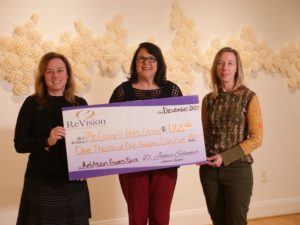 ReVision Gives Back is proud to support the efforts of the MAC. Our donation will help fill the calendar with more engaging art programs and performances for the community to enjoy.
Learn more about how you can support the McConnell Arts Center by visiting their website.
It's truly inspiring when a young, talented athlete makes giving back to the community a priority. Paris Johnson, Jr. decided to do just that and with the help of his ...
Read More

→
The natural lens in your eye ages and begins to cloud as you get older. Everyone will eventually develop cataracts. The development of cataracts causes vision to become cloudy, blurry, ...
Read More

→
If you're ready to give up on contacts and glasses, LASIK eye surgery could be the best solution to improve your eyesight while providing you with visual freedom. Despite its ...
Read More

→