Helping Others Reach Their Full Potential
Easterseals Central and Southeast Ohio is dedicated to providing help, hope, and answers to people of all ages and abilities. By creating programming to serve children and adults living with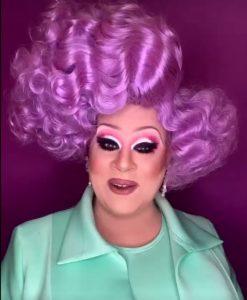 a range of physical and emotional challenges, this non-profit is working towards a more equal and inclusive future where everyone can realize their full potential.
Ohio Governor's Imagination Library
In partnership with the Ohio Governor's Imagination Library, Easterseals helps to put a new free book into the hands of children under the age of 5 years every month. This program is free, open to any family, and creates an opportunity to foster a love for reading and books at an early age. Columbus native, friend of ReVision, philanthropist, and longtime champion of the Imagination Library, Nina West, chimed-in with a special message of support for Easterseals and their commitment to childhood literacy.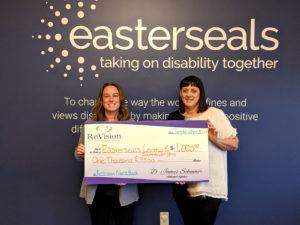 Support an Organization that Supports Our Community
Because disability touches us all, Easterseals works with all members of the community to achieve extraordinary results. Each assistive program for children and adults allows the participants to live, learn, work, and play with limitless possibilities. The ReVision Gives Back donation will support the ongoing success and continued growth of these vital programs. Learn about many ways you can support Easterseals.
https://www.revisioneyes.com/wp-content/uploads/2023/01/RGB_KickOff_McConnellArts_1222.mp4 The beauty, sound, and creativity of the arts brings joy to so many! ReVision Gives Back is proud to support a local arts center bringing the community together ...
Read More

→
It's truly inspiring when a young, talented athlete makes giving back to the community a priority. Paris Johnson, Jr. decided to do just that and with the help of his ...
Read More

→
The natural lens in your eye ages and begins to cloud as you get older. Everyone will eventually develop cataracts. The development of cataracts causes vision to become cloudy, blurry, ...
Read More

→