Having a Voice Gives Foster Families a Bright Future
Foster families embody the true meaning of giving every day. They give love, support, a nurturing home, and – perhaps most importantly – hope for a brighter tomorrow. ReVision Gives Back proudly recognized Every Kid Deserves A Voice during the month of August. This nonprofit's mission to advocate for children in the foster care system is changing the lives of children in our community.
Recognizing A Need
Every Kid Deserves A Voice began after a local couple decided to foster a child and quickly realized there was minimal support in place for foster parents and children to build a strong family unit. The couple began reaching out to church groups and organizations to recruit volunteers. Volunteers began filling gift baskets for new foster families with games and other fun activities to encourage connectivity and conversation. Sending birthday cards to foster kids filled with signatures from volunteers is also a favorite activity that uplifts spirits.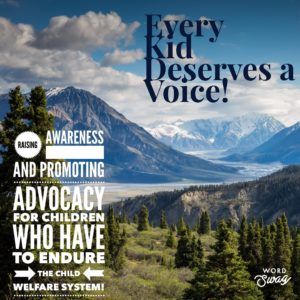 Every Kid Deserves A Voice Board Members and volunteers continue to work with government officials to improve the foster system for children and foster parents. They are committed to providing advocacy for the children who have to endure the difficult child welfare system.
Giving Foster Families A Bright Future
The ReVision Gives Back donation will help Every Kid Deserves A Voice fill gift baskets to bring fun to the homes of foster families. Other helpful donations include postage stamps for mailing greeting cards, gift cards, and basket items featured on the organization's Amazon Wish List.
Learn more about Every Kid Deserves A Voice and how you can help improve the foster care system for children and families in Ohio and beyond.
https://www.revisioneyes.com/wp-content/uploads/2023/01/RGB_KickOff_McConnellArts_1222.mp4 The beauty, sound, and creativity of the arts brings joy to so many! ReVision Gives Back is proud to support a local arts center bringing the community together ...
Read More

→
It's truly inspiring when a young, talented athlete makes giving back to the community a priority. Paris Johnson, Jr. decided to do just that and with the help of his ...
Read More

→
The natural lens in your eye ages and begins to cloud as you get older. Everyone will eventually develop cataracts. The development of cataracts causes vision to become cloudy, blurry, ...
Read More

→