Energizing Females to Succeed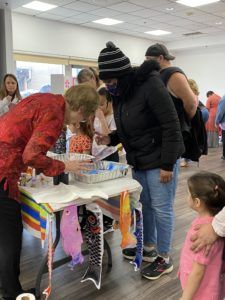 May – a month dedicated to honoring moms and other powerful women in our lives – was the perfect month to support Femergy, a local nonprofit dedicated to empowering females. The group's programs highlight strengths, build leadership, and celebrate all the possibilities the future holds. Femergy programs are open to middle and high school female youth interested in connecting with others through experiences, workshops, and volunteer opportunities to improve local communities. WATCH this video to learn more about Femergy. 
Chica Sports & Fitness Camp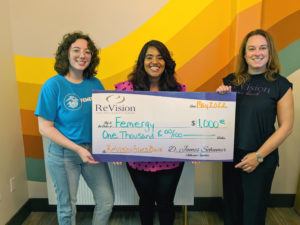 Chica Sports & Fitness Camp is Femergy's flagship summer program giving girls 12-17 years of age the opportunity to participate in several mini clinics. This year's activities include; Organized Sports, Fitness, Nutrition, Wellness Education, Goal Setting, Stress Management, Leadership Development, Team Building, Service Learning, and Positive Body Image. ReVision Gives Back is proud to make a donation to this meaningful summer program that positively impacts the future of young campers. WATCH this video to learn about Femergy's recent community service garden project. 
Female professionals interested in sharing their career and personal accomplishments are vital to inspiring younger generations. Interested in sharing your expertise with the young women of Femergy? Contact Femergy to volunteer and help this outstanding nonprofit continue to deliver impactful, inspirational programs.
Great things are happening with vision in schools thanks to the Ohio Optometric Foundation (OOF) and their fellow nonprofit vision partnerships. OOF brings three dynamic 'iSee' programs providing vision care ...
Read More

→
https://www.revisioneyes.com/wp-content/uploads/2022/08/Altrusa_Mansfield_KickOff_0722.mp4 The members of Altrusa Mansfield are committed to making Richland County a great place to live, work, and play. The nonprofit leads several community initiatives to provide resources, ...
Read More

→
https://www.revisioneyes.com/wp-content/uploads/2022/07/Franklinton_Cycle_Works_0621.mp4 Summer and cycling go hand-in-hand so honoring Franklinton Cycle Works during the first official month of summer was perfect timing! This unique nonprofit is building more than bikes ...
Read More

→