See the Beauty of Art in Our Community
The arts have always been at the heart of Columbus' vibrant culture. Although the arts community faced countless challenges in 2020 thanks to the COVID-19 pandemic, artists persevered, rallied, and are now remerging to help bring our city back to life.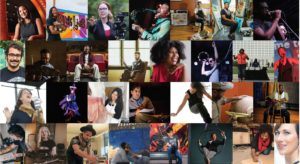 The Greater Columbus Arts Council, a local nonprofit whose support of Central Ohio artists and art initiatives in the capital city spans many years, continued its efforts during the pandemic. The organization's Grant Program and Emergency Relief Fund provided local artists with basic necessities when income streams essentially vanished as events and venues were forced to close to preserve public health and safety. WATCH THIS VIDEO featuring Jami Goldstein, Vice President of Marketing, sharing more about the mission of GCAC and how they are supporting the arts and artists in our community.
Keeping the Arts Community Alive During COVID-19
GCAC has worked tirelessly to keep the arts alive in Columbus during these unprecedented times by spreading the word that public art is everywhere in Columbus. Through partnerships with Can't Stop Columbus and Columbus Makes Art, an Art Walk app was created featuring local cities and towns. Users simply select a location and take a self-guided walking tour to enjoy the amazing art readily available for anyon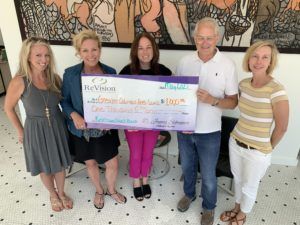 e to see in these communities.
The Columbus Arts Festival – GCAC's signature annual event – was also cancelled in 2020 and again in 2021. However, they recently announced good news. The festival will return to downtown Columbus in June 2021 featuring an amazing collection of artists and performances.
How Our Donation Helps
ReVision Gives Back is proud to honor GCAC and their commitment to supporting the arts and artists in our community. Our donation will be dedicated to support the non-profit's endowment fund. This fund uplifts local artists by investing in their creativity and artistic vision.
https://www.revisioneyes.com/wp-content/uploads/2023/01/RGB_KickOff_McConnellArts_1222.mp4 The beauty, sound, and creativity of the arts brings joy to so many! ReVision Gives Back is proud to support a local arts center bringing the community together ...
Read More

→
It's truly inspiring when a young, talented athlete makes giving back to the community a priority. Paris Johnson, Jr. decided to do just that and with the help of his ...
Read More

→
The natural lens in your eye ages and begins to cloud as you get older. Everyone will eventually develop cataracts. The development of cataracts causes vision to become cloudy, blurry, ...
Read More

→