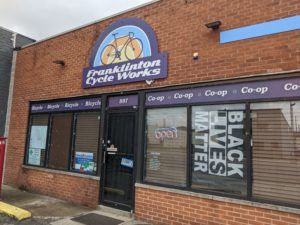 Summer and cycling go hand-in-hand so honoring Franklinton Cycle Works during the first official month of summer was perfect timing! This unique nonprofit is building more than bikes in its eclectic bike shop located in Columbus' up-and-coming Franklinton area. With a spacious repair shop packed with tools and retail store filled with new and used bikes and accessories to purchase, Franklinton Cycle Works is providing community-wide unity, independence, and a way to enjoy affordable 2-wheel transportation.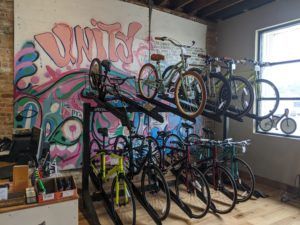 FCW is working hard to minimize the transportation challenges many face. The shop offers affordable bikes for purchase and even teaches customers how to make repairs using the extensive collection of tools and parts in the shop. For payment, they simply ask for a few hours of volunteer labor. WATCH to learn more about the repair shop.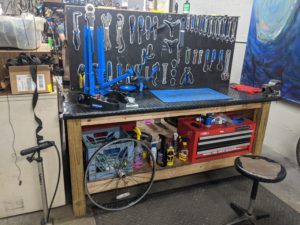 If you're a cycle enthusiast, wondering how to fix a bike, love to volunteer, or all the above Franklinton Cycle Works is the place for you! The shop welcomes public donations of previously loved bike items and volunteers can donate time to help with various tasks. New bikes and accessories can also be purchased at FCW.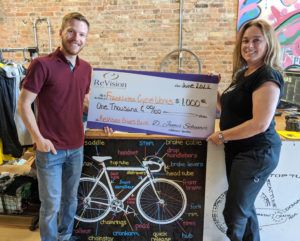 Every purchase helps this outstanding nonprofit achieve its mission. ReVision Gives Back is proud to honor this organization's efforts. Our financial support will help purchase essential tools used by customers and volunteers using FCW as a community resource to repair and repurpose bikes. Learn more about this outstanding local nonprofit and show your support.
If you're ready to give up on contacts and glasses, LASIK eye surgery could be the best solution to improve your eyesight while providing you with visual freedom. Despite its ...
Read More

→
https://www.revisioneyes.com/wp-content/uploads/2022/11/RGB_RESCUEDohio_KickOff_1022.mp4 ReVision's favorite dog breed is RESCUED and that's RESCUEDohio's speciality! This local nonprofit serves dogs in need by assisting partner shelters and providing comprehensive care until a compatible ...
Read More

→
Cataract surgery can correct misty, cloudy, and blurry vision, and perhaps provide the best vision of your lifetime when incorporating laser and lens technology. We provide an efficient outpatient experience ...
Read More

→