Giving Back Is a Team Sport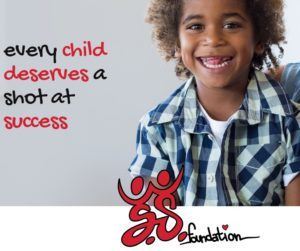 From the basketball court to a bakery, Shaun Stonerook makes magic happen. One thing you may not know about this Buckeye native is his magic extends to making a difference in the lives of local foster and adopted children. This commitment is close to Shaun's heart because he was adopted at a young age. His experience with the adoption process was a positive one filled with new opportunities but Shaun knows that's not the case for all kids in the foster system waiting to be adopted. To help, he started the Shaun Stonerook Foundation, a nonprofit dedicated to leveling the educational playing field for kids like him.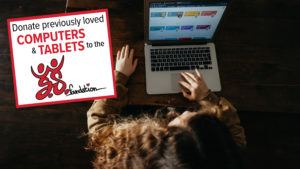 The Shaun Stonerook Foundation collects donations of previously loved technology – such as computers, laptops, and tablets – and puts them in the hands of local foster kids. These items help students stay connected and have the necessary tools for a successful educational experience. The foundation also partners with local private schools to establish tuition scholarships that provide foster and adopted children with additional opportunities for learning and personal growth.
ReVision Gives Back is proud to support Shaun and the work his nonprofit is doing to improve the lives of underserved youth in our community. Our donation will help the foundation continue to provide technology, services, and a positive outlook on the future to these children.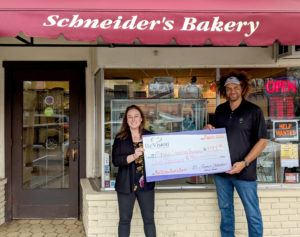 In addition to his nonprofit, Shaun stays active in the community as the Owner of Schneider's Bakery, a longtime – and delicious – small business staple in his hometown of Westerville, OH. Visit Shaun at the bakery to enjoy a donut and great conversation about how you can help support the Shaun Stonerook Foundation.
Great things are happening with vision in schools thanks to the Ohio Optometric Foundation (OOF) and their fellow nonprofit vision partnerships. OOF brings three dynamic 'iSee' programs providing vision care ...
Read More

→
https://www.revisioneyes.com/wp-content/uploads/2022/08/Altrusa_Mansfield_KickOff_0722.mp4 The members of Altrusa Mansfield are committed to making Richland County a great place to live, work, and play. The nonprofit leads several community initiatives to provide resources, ...
Read More

→
https://www.revisioneyes.com/wp-content/uploads/2022/07/Franklinton_Cycle_Works_0621.mp4 Summer and cycling go hand-in-hand so honoring Franklinton Cycle Works during the first official month of summer was perfect timing! This unique nonprofit is building more than bikes ...
Read More

→