Giving Youth a Powerful Voice
Finding a place to feel welcome, safe, and be yourself is a true gift – especially as a youth. Brave Young Voices is that perfect place for several local teens who enjoy expressing themselves through theater. The nonprofit's Artistic Director, Carmel, shares the theater's mission to be inclusive and empowering for all of its youth participants – WATCH ON FACEBOOK.
BYV Helps Youth Have a Powerful Voice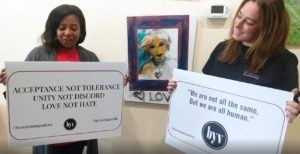 Brave Young Voices is a non-profit youth theater project honoring the voice of young people in a safe, creative, and non-judgmental space. Youth are empowered to "be the change they want to see in the world" by sharing their unique and diverse experiences in performance-based workshops. By embracing ALL talents of youth participants, the theater group creates an original production, from script writing to acting.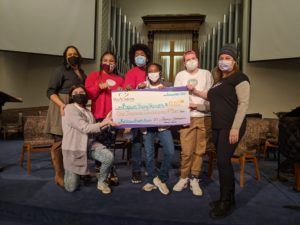 Amazingly, BYV provides this program free of charge to all youth interested in participating. The nonprofit also believes in investing in the youth who create the theater productions. Each year, BYV pays a small stipend to each youth participant to help them start to think of themselves as a budding artist whose voice is truly valued.
ReVision Gives Back is honored to present BYV with a donation to help bring the group's 2022 youth theater production to life. Learn more about this outstanding local nonprofit: https://www.braveyoungvoices.org/
Halt Violence is a grassroots nonprofit committed to saving lives and changing minds through street mediation. The organization is actually on the streets of Columbus' most violent neighborhoods talking to ...
Read More

→
https://www.revisioneyes.com/wp-content/uploads/2023/09/RGB_Passport2Fashion_Alishia_Designer_0823.mp4 Passport 2 Fashion Founder Aditi Bhatiya wants everyone to know the future of fashion IS ALL OF US. The future of fashion IS YOU. WATCH VIDEO featuring Aditi ...
Read More

→
https://www.revisioneyes.com/wp-content/uploads/2023/09/RGB_SeeKidsDream_Kickoff_0723.mp4 Classrooms around the community can get in on giving back thanks to ReVision Gives Back honoree, See Kids Dream. See Kids Dream is a nonprofit bringing FREE service-based learning ...
Read More

→