Supporting Neighbors Helping Neighbors
Pandemic living has taught us how important it is to connect with others, regardless of age. Prior to COVID-19, many older adults were already dealing with a lack of connectivity, feelings of isolation and depression. ReVision Gives Back honoree, At Home By High, is working hard change that.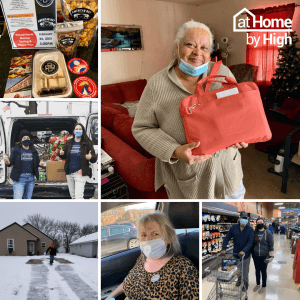 At Home By High is a local non-profit providing support, connectedness, and enabling independence for adults ages 50+ in the Short North and surrounding neighborhoods. Neighbors are busy helping neighbors with important daily tasks while building lasting relationships. Volunteers help At Home By High members schedule and get to COVID-19 vaccinations and medical appointments, deliver food pantry items, tackle yard maintenance, and complete service assistance paperwork, as needed.
How Neighbors Are Helping Neighbors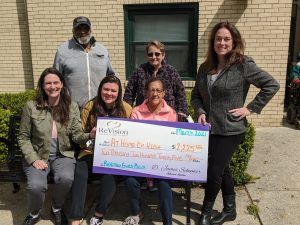 At Home Members pay a nominal fee based on income to receive services from this small but mighty local non-profit. ReVision Gives Back is honored to support this amazing organization helping to unite communities and generations. ReVision's donation will help At Home By High continue to enhance connectivity by starting two community gardens, subsidizing membership fees, and supporting overall operation of the non-profit.
Get Involved
Volunteer support is key to the success of At Home By High. The group is currently seeking Board Member leadership to help further their mission. Contact Founder, Katie Beaumont, to learn more about board vacancies and how your skills can be an asset to this outstanding non-profit. Visit At Home By High to learn more about services and how to become an advocate for older adults in our community.
https://www.revisioneyes.com/wp-content/uploads/2023/01/RGB_KickOff_McConnellArts_1222.mp4 The beauty, sound, and creativity of the arts brings joy to so many! ReVision Gives Back is proud to support a local arts center bringing the community together ...
Read More

→
It's truly inspiring when a young, talented athlete makes giving back to the community a priority. Paris Johnson, Jr. decided to do just that and with the help of his ...
Read More

→
The natural lens in your eye ages and begins to cloud as you get older. Everyone will eventually develop cataracts. The development of cataracts causes vision to become cloudy, blurry, ...
Read More

→