Giving Back to a Movement for Mental Wellness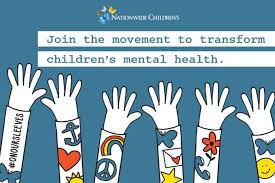 Because we don't wear our thoughts on our sleeves, ReVision Gives Back is proud to support a local non-profit giving mental wellness a voice, Nationwide Children's Hospital's On Our Sleeves initiative.
Our month of support began in April, in the midst of the COVID-19 Pandemic as people were asked to shelter in place, businesses forced to close, and the mental health and wellness of all generations put to the test. The importance of On Our Sleeves' mission was never more apparent.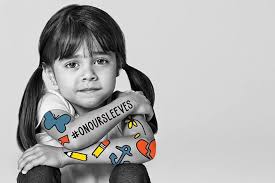 On Our Sleeves is a movement to transform mental health for specifically children, teens and young adults. 1 in 5 children has a significantly impairing mental disorder and less than half receive the treatment they need. On Our Sleeves is working hard to change those statistics through advocacy, educational resources, and funding research to advance care.
Nationwide Children's Hospital's March 2020 opening of a new facility dedicated to treating children's mental health needs solidified the hospital leadership and advocacy. On Our Sleeves continues to seek community and business support to further their mission and educate the community on the local resources available to youth and families in our community.
Get to know more about On Our Sleeves and how you can support their mission through volunteer and donation opportunities: https://www.nationwidechildrens.org/giving/on-our-sleeves
May – a month dedicated to honoring moms and other powerful women in our lives – was the perfect month to support Femergy, a local nonprofit dedicated to empowering females. ...
Read More

→
https://www.revisioneyes.com/wp-content/uploads/2022/06/RGB_Adaptive_Sports_Connection_KickOff_0422.mp4 Enjoying the great outdoors is therapeutic and an automatic mood booster. Riding a bicycle, paddling a canoe, and feeling the spray of water while waterskiing are activities that ...
Read More

→
https://www.revisioneyes.com/wp-content/uploads/2022/04/RGB_ShaunStonerookFdtn_0322.mp4 From the basketball court to a bakery, Shaun Stonerook makes magic happen. One thing you may not know about this Buckeye native is his magic extends to making ...
Read More

→