Giving On and Off the Field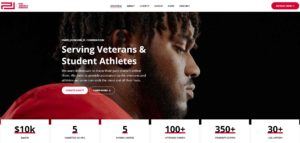 It's truly inspiring when a young, talented athlete makes giving back to the community a priority. Paris Johnson, Jr. decided to do just that and with the help of his mom, created his own nonprofit. The Paris Johnson Jr. Foundation provides support to underserved youth athletes and Veterans, two groups very important to Paris.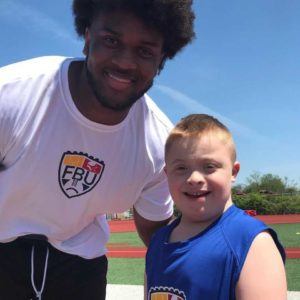 Giving Youth Athletes & Veterans the Tools to Succeed
The foundation is inspiring the next generation of athletes by creating opportunities for young underserved athletes who don't have opportunities to advance their athletic career. Safe football equipment and gear is also provided to athletes in need to help level the playing field. Veterans facing hunger and homelessness also receive support from Paris' foundation through community outreach initiatives. Paris talks to ReVision about his passion for helping these groups in THIS VIDEO, WATCH NOW.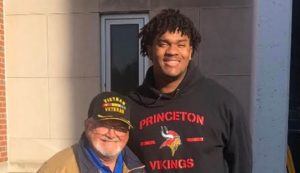 Foundation Receives Special Recognition
Special recognition of Paris' commitment to giving came in November as his foundation earned the 2022 Armed Forces Merit Award for supporting local Veterans. This award is presented to an individual or group within the realm of college football that has a military background or makes an impact on the military community.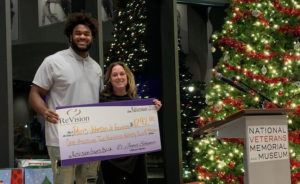 Congratulations to Paris for his accomplishments on and off the college football field! He is a passionate leader destined to make a difference. Our ReVision Gives Back donation will help further Paris' mission of giving to young athletes and veterans.
Learn more about how you can support the Paris Johnson Jr. Foundation by visiting the non-profit's website.
https://www.revisioneyes.com/wp-content/uploads/2023/01/RGB_KickOff_McConnellArts_1222.mp4 The beauty, sound, and creativity of the arts brings joy to so many! ReVision Gives Back is proud to support a local arts center bringing the community together ...
Read More

→
The natural lens in your eye ages and begins to cloud as you get older. Everyone will eventually develop cataracts. The development of cataracts causes vision to become cloudy, blurry, ...
Read More

→
If you're ready to give up on contacts and glasses, LASIK eye surgery could be the best solution to improve your eyesight while providing you with visual freedom. Despite its ...
Read More

→