Passport 2 Fashion Founder Aditi Bhatiya wants everyone to know the future of fashion IS ALL OF US. The future of fashion IS YOU. WATCH VIDEO featuring Aditi sharing the mission of Passport 2 Fashion.
BREAKING BARRIERS IN FASHION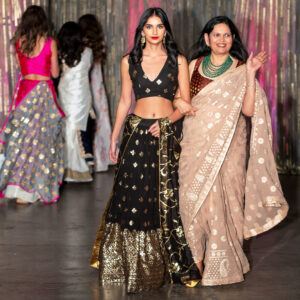 Since its inception in 2018, Passport 2 Fashion has broken barriers and challenged stereotypes of traditional notions of fashion. The show is curated to be fun and welcoming for all attendees; from life-long fashionistas to runway newbies.
This nonprofit uses fashion to empower designers, models, and the audience. The group concentrates on amplifying underrepresented voices of creatives from all walks of life. By creating a Runway Show to showcase the beauty of diversity in styles, perspectives and cultures, P2F fosters a sense of belonging for all.
A RUNWAY SHOW UNLIKE ANY OTHER
The Passport 2 Fashion Runway Show is not a 'typical' fashion show. Each year, the show is curated specifically to celebrate collections of fashion designers and models who may not otherwise be included on more traditional runways. It was a pleasure to meeting two featured designers, Nicki Burton and Alishia Lee, and learn how they look to heritage and life experience to fuel the creativity of their designs. WATCH VIDEOS featuring fashion designers Alishia Lee and Nicki Burton as they talk about their connection with P2F.
ReVision was proud to be part of the 200+ guests in attendance at this year's Passport 2 Fashion Runway Show to support the outstanding designers and models representing style from every walk of life. The show was one of several events included in the annual Fashion Week Columbus celebration led by the Columbus Fashion Council. The ReVision Gives Back donation will help the nonprofit continue its mission to use the transformative power of fashion to foster a sense of belonging, where diverse talent feels seen, valued, and celebrated.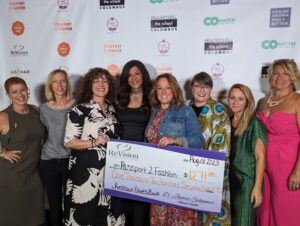 Visit their website to learn more about how you can make a donation, become a Passport 2 Fashion volunteer, or be a featured fashion designer at a future Runway Show.
Halt Violence is a grassroots nonprofit committed to saving lives and changing minds through street mediation. The organization is actually on the streets of Columbus' most violent neighborhoods talking to ...
Read More

→
https://www.revisioneyes.com/wp-content/uploads/2023/09/RGB_SeeKidsDream_Kickoff_0723.mp4 Classrooms around the community can get in on giving back thanks to ReVision Gives Back honoree, See Kids Dream. See Kids Dream is a nonprofit bringing FREE service-based learning ...
Read More

→
ReVisionaries LOVE pets and ReVision Gives Back honoree, SOS of Ohio, does too! This outstanding nonprofit provides low cost, high quality veterinary services for pet parents & rescue groups in ...
Read More

→