A PAWSitively Awesome Nonprofit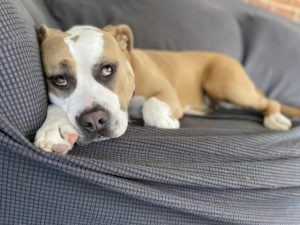 ReVision's favorite dog breed is RESCUED and that's RESCUEDohio's speciality! This local nonprofit serves dogs in need by assisting partner shelters and providing comprehensive care until a compatible home is found. RESCUEDohio is fueled entirely by dynamic volunteers passionate about changing lives, educating the community and providing second chances for every dog who enters their foster-based program.
Getting dogs out of shelters is the group's main focus. To achieve this, RESCUEDohio is always looking for loving foster and adoptive families. Foster families provide dogs the opportunity to decompress in a home environment, medically heal when needed, and show their unique personality in order to find an appropriate forever adoptive family.
Become a Foster or Adoptive Family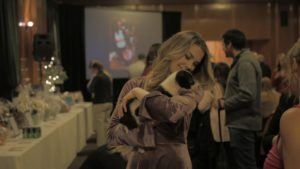 The application to become a foster and/or adoptive family is located on the RESCUEDohio website along with photos of dogs ready for adoption. RESCUEDohio provides extensive support to foster families and to adoptive families to ensure a successful long-term family/dog match is achieved. WATCH to learn about more about support for foster families.
Ways to Support
Many dogs entering RESCUEDohio's foster program are in need of medical attention; in some cases extensive emergent care. Essential partnerships with local veterinary practices allow this care to be delivered as in-kind donations or at a reduced cost. Still, donations are needed to support this care. RESCUEDohio hosts fundraisers, events, and accepts monetary donations throughout the year to continually raise funds for medical services and other vital supplies.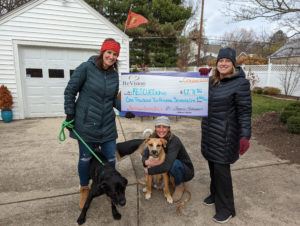 The ReVision Gives Back donation will support medical services for the adorable pups in the RESCUEDohio foster program. Learn more about how you can support this PAWsome nonprofit by visiting their website: https://www.rescuedohio.org/
https://www.revisioneyes.com/wp-content/uploads/2023/03/RGB_NCH_ButterflyGuild_Kickoff_0223.mp4 Support families faced with terminal diagnoses and heartbreaking loss - the Butterfly Guild of Nationwide Children's Hospital embraces this incredibly emotional mission. By contributing financial assistance for Hospice & ...
Read More

→
https://www.revisioneyes.com/wp-content/uploads/2023/02/RGB_KickOff_CommunityKitchen_0123.mp4 Fighting food insecurity and providing a place for people to connect. These are the essential services Community Kitchen, Inc. brings to our community. This outstanding nonprofit is committed to a ...
Read More

→
https://www.revisioneyes.com/wp-content/uploads/2023/01/RGB_KickOff_McConnellArts_1222.mp4 The beauty, sound, and creativity of the arts brings joy to so many! ReVision Gives Back is proud to support a local arts center bringing the community together ...
Read More

→