Speaking-Up and Giving Back to Our Furry Friends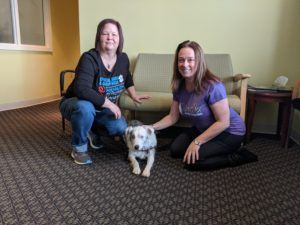 At ReVision, we love furry, four-legged friends. That's why we were super excited to support Speak for the Unspoken as the March ReVision Gives Back honoree! This foster-based non-profit is a rescue devoted to helping dogs with special needs including those who are blind or deaf as a result of improper breading practices. Speak's dedicated volunteers see possibilities, not disabilities and are committed to proving these dogs are very capable and make amazing companions.
During our month of support, ReVision Gives Back enlisted the support of a fellow local business and dog-lover, Browning Portraits. Lisa Browning has built her photography business around a love for capturing the beauty and personalities of four-legged friends. Lisa joined in the fun by donating her talents to take professional photos of adoptable Speak for the Unspoken dogs to be used on the non-profit's website. Like the say, a photo is worth a thousand words and these pictures truly say it all by capturing the unique personalities of each adorable dog.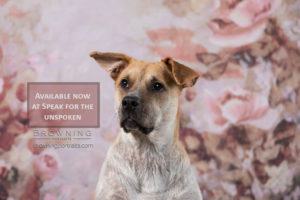 It takes a special person to foster or adopt a dog; especially one with special needs. Speak for the Unspoken is in search of these special people Get to know more about the foster and adoption processes and other ways you can support the adorable dogs rescued by this outstanding local non-profit: https://www.speakfortheunspoken.com
Great things are happening with vision in schools thanks to the Ohio Optometric Foundation (OOF) and their fellow nonprofit vision partnerships. OOF brings three dynamic 'iSee' programs providing vision care ...
Read More

→
https://www.revisioneyes.com/wp-content/uploads/2022/08/Altrusa_Mansfield_KickOff_0722.mp4 The members of Altrusa Mansfield are committed to making Richland County a great place to live, work, and play. The nonprofit leads several community initiatives to provide resources, ...
Read More

→
https://www.revisioneyes.com/wp-content/uploads/2022/07/Franklinton_Cycle_Works_0621.mp4 Summer and cycling go hand-in-hand so honoring Franklinton Cycle Works during the first official month of summer was perfect timing! This unique nonprofit is building more than bikes ...
Read More

→